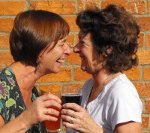 Past Performances
June 2011
2nd
Garway Folk Festival
3rd to 5th June 2011 http://www.learningobjectivity.com/garwayfolkweekend/
26th
Herga Folk Club
To celebrate the 'significant' birthdays of Mike Sparkes and Kitty Vernon. No entrance charge but a collection will be taken in aid of Age UK!
July 2011
8th
Lewes Saturday Folk Club
www.lewessaturdayfolkclub.org We will also be doing a free 30 minute in-store performance at the Union Music Store in Lewes at 3:00 p.m.
August 2011
6th
Broadstairs Folk Week
From Sunday 7th to Friday 12th August www.broadstairsfolkweek.org.uk
September 2011
| | |
| --- | --- |
| 7th | Loughton Folk Club |
| 28th | Bishop's Stortford Folk Club |
October 2011
23rd
Barnsley Folk Club
www.myspace.com/barnsleyfolkclub
24th
Belper Folk Club
www.belperfolkclub.co.uk
25th
Cross Keys Folk Club, Saddleworth
www.folkimages.com/Crosskeys/index.html
27th
Oxford Folk Club
www.oxfordfolkclub.com
November 2011
17th
Newport Folk Club
www.newportfolkclub.co.uk
25th
Bedworth Folk Festival
www.efestivals.co.uk/festivals/bedworthfolk/2011
December 2011
2nd
Waveney Folk Club

4th
Hitchin Folk Club
Support for Bob Fox www.hitchinfolkclub.co.uk
January 2012
14th
Sixmilebridge Winter Music Weekend, Co. Clare
From 14th to 15th January http://www.wmw.ie/
February 2012
28th
Hoy at Anchor Folk Club
www.ridgeweb.co.uk/hoy.htm
March 2012
8th
Oxford International Women's Festival
www.oxfordwomen.co.uk
9th
Seaford Folk Club
www.seafordfolkclub.com
April 2012
10th
Hambledon Folk Club, Hants
www.stuandliz.pwp.blueyonder.co.uk/HFC/index.htm
May 2012
8th
Private Function

18th
Tivvyfest
Tiverton Devon 'Naughty but Nice' Concert www.tivvyfest.com
June 2012
18th
Great Knight Folk Club
www.greatknightfolkclub.co.uk
26th
Baldock Folk Club
www.questor-cp.co.uk/madnanny/index.html
July 2012
15th
Tonbridge Folk Club (Nellie's)
www.tonbridgefolkclub.org
August 2012
9th
Broadstairs Folk Week
www.broadstairsfolkweek.org.uk 10-17th August
17th
Whitby Folk Festival
18th to 24th August - www.whitbyfolk.co.uk
October 2012
10th
'A Funny Sing Happened'
Woodford Festival - an evening of comedy song 7:30 p.m. Details and tickets from Al Neville 07941 656195
11th
Fo'c'scle Folk Club
www.focsle.org.uk
25th
Robin Hood's Bay Folk Club
www.bayfair.co.uk/folkclub
26th
White Hart Folk Club, Mickleby
www.bellplace.pwp.blueyonder.co.uk/whitehartfolkclub.htm
27th
South Shields Folk Club
www.southshieldsfolkclub.co.uk
November 2012
25th
FaBclub
www.fabclubgrays.com
29th
Loughton Folk Club
www.loughtonfolkclub.btck.co.uk
December 2012
6th
Folk at the Drum, Ashford
www.folkatthedrum.co.uk
7th
The Maltings Arts Theatre, St Albans
www.ticketsource.co.uk/ovo By phone 07807 521436/ 01727 864511
February 2013
17th
Bothy Folk Club, Southport
www.bothyfolkclub.co.uk
18th
Stockton Folk Club
www.stocktonfolk.org.uk
19th
Darlington Folk club (Tuesday)

21st
Tynefolk, Newcastle
www.tynefolk.co.uk
22nd
Baccapipes Folk Club, Keighley
www.baccapipes.org.uk
23rd
Private Function

March 2013
24th
Readifolk, Reading
www.readifolk.org.uk
April 2013
27th
Horsham Folk Club
www.horshamfolkclub.co.uk
May 2013
23rd
Bude Folk Festival
From 24th to 27th May www.budefolk.com
June 2013
3rd
St Neots Folk Club
www.stneotsfolkclub.co.uk
July 2013
August 2013
8th
Broadstairs Folk Week - 9th to 16th August
www.broadstairsfolkweek.org.uk
20th
Whitby Festival - Music Hall
7:30 Spa Pavillion, Whitby
24th
Stortfolk Minifest
www.beerfordbury.co.uk/
October 2013
10th
Banbury folk Festival - 11th to 13th October
www.banburyfolkfestival.co.uk
24th
Everyman Folk Club
www.wheatstone.co.uk/everyman/meetings/
26th
Guisborough Folk Club
www.guisboroughfolkclub.ukforum.com
29th
Croxdale Folk Club
The Daleside Arms, Front Street, Croxdale, DH6 5HY
30th
Cross Keys Folk Club, Saddleworth
http://www.crosskeysfolkclub.co.uk/
31st
Topic Folk Club, Bradford
www.topic-folk-club.org.uk
November 2013
1st
The George, Upper Denby, Nr Huddersfield, HD8 8UE
www.thegeorgeinn-upperdenby.co.uk
7th
Maidenhead Folk Club
www.redadmiral.freeserve.co.uk
14th
Moot House Players Music Hall
Moot House, Harlow www.moothouseplayers.com
15th
Waveney Folk Club
www.waveneyfolkclub.co.uk
16th
Moot House Players Music Hall
Moot House, Harlow www.moothouseplayers.com
29th
Bedworth Folk Festival
29th November to 1st December 2013 www.bedworth-festival.info
December 2013
1st
Bedworth Folk Festival
www.bedworth-festival.info
3rd
Great Knight Folk Club
www.greatknightfolkclub.co.uk
6th
Swindon Folk Club
www.swindonfolk.org
11th
Llantrisant folk Club
www.folkwales.org.uk/folk.htmlý
12th
Newport Folk Club
www.newportfolkclub.co.uk
13th
Private Function

January 2014
17th
Oxford Folk Club
www.oxfordfolkclub.com
30th
Loughton Folk Club
www.loughtonfolkclub.btck.co.uk
February 2014
4th
Bracknell Folk Club
www.bracknellfolk.org.uk
15th
Charity Folk Concert, Sheffield
Tickets £10. Phone 0114 2352344.
28th
Black Diamond Folk Club
blackdiamondfolkclub.org.uk
March 2014
5th
White Horse Folk Club, Highworth
www.whitehorsefolkclub.co.uk
7th
Deal Folk Club
www.dealfolkclub.co.uk
10th
Waltham Abbey Folk Club
www.walthamabbeyfolkclub.com
11th
Chichester Folk Club
www.chifolksongclub.co.uk
14th
Bayfolk
www.bayfair.co.uk/folkclub.htmlý
16th
South Shields Folk Club
www.southshieldsfolkclub.co.uk
April 2014
15th
Faversham Folk Club
www.favershamfolkclub.net
22nd
Penzance Folk Club
www.penzancefolk.co.uk
23rd
Philleigh Folk Club
The Roseland Inn, Philleigh-in-Roseland, Truro , Cornwall TR2 5NB
24th
Bodmin Folk Club
www.bodminfolk.co.uk
May 2014
15th
Orpington Friday Folk Club
The Liberal Club, Orpington
22nd
Chippenham Folk Festival
23-26 May
June 2014
| | |
| --- | --- |
| 10th | Hambledon Folk Club |
| 11th | Milford on Sea Folk Club |
| 15th | Croydon Folk Club |
August 2014
7th
Broadstairs Folk Week
8th to 15th August
September 2014
| | |
| --- | --- |
| 1st | Hoy at Anchor Folk Club |
| 6th | Dreamers Folk, Redruth, Cornwall |
| 20th | Horsham Folk Club |
| 23rd | The Old Oak, Horsley Woodhouse, Derbyshire |
October 2014
| | |
| --- | --- |
| 2nd | The Focsle, Southampton |
| 3rd | Acorn Folk Club, Minehead |
| 8th | Otford Folk Club |
November 2014
2nd
Walthamstow Folk Club

9th
Grimsby Folk Club

10th
Barnsley Folk Club

11th
Belper Folk Club

12th
House Concert - Northern Corridor, Haslingden, Lancs.
Contact 078 378 11 365 for details
16th
Brentwood Theatre
"Reflections of the Great War" with a cast drawn from Folk Clubs of the South East
20th
Duton Hill Folk Club

24th
Grand Union Folk Club

26th
Haverfolk

December 2014
| | |
| --- | --- |
| 4th | Stortfolk, Bishop's Stortford |
| 12th | Private Function |
| 15th | Private Function |
January 2015
| | |
| --- | --- |
| 15th | The Drum Folk Club |
| 16th | Seaford Folk Club |
February 2015
| | |
| --- | --- |
| 5th | Private Function - Coverack, Cornwall |
| 19th | The Anchor Folk Club, Byfleet |
| 26th | Loughton folk Club |
March 2015
5th
Wivenhoe Folk Club
Contact Denise Van Loen 01206 827759
9th
Boston Folk Club

10th
Cutty Wren Folk Club

11th
Cross Keys Folk Club

April 2015
| | |
| --- | --- |
| 18th | Bursledon & Woolston Folk Club |
| 19th | Tonbridge Folk Club |
May 2015
| | |
| --- | --- |
| 21st | Bude Folk Festival 22-25 May |
| 21st | Readifolk, Reading |
June 2015
18th
Alcester Folk Festival
19-21 June 2015
August 2015
6th
Broadstairs Folk Week
7-14 August 2015
22nd
Whitby Folk Festival
23rd to 27th August
September 2015
| | |
| --- | --- |
| 30th | Bowes Park Folk Club |
October 2015
| | |
| --- | --- |
| 2nd | House Concert - Leatherhead |
| 7th | Bideford Folk Club |
| 10th | Folk on the Moor |
| 23rd | South Shields Folk Club |
| 26th | Stockton Folk Club |
| 27th | Darlington Folk Club |
| 29th | Tynefolk |
November 2015
26th
Loughton Folk club - Music Hall

27th
Bedworth Folk Festival
Appearing from 27th - 28th November
December 2015
February 2016
| | |
| --- | --- |
| 5th | Private Function - Coverack, Cornwall |
| 25th | The Last Thursday Club |
March 2016
| | |
| --- | --- |
| 8th | The Good Intent |
| 11th | Waveney Folk Club |
April 2016
7th
Private Function
Hebden Bridge - 8th-10th April
20th
Topic Folk Club, Bradford

21st
Baccapipes Folk Club, Keighley

22nd
White Hart Folk Club, Mickleby

23rd
Guisborough Folk Club

May 2016
11th
Milford Folk Club

12th
Swindon Folk Club

26th
Bude Folk Festival
27-30 May 2016
June 2016
15th
Maidenhead Folk Club

30th
Cleckheaton Folk Festival
1-3 July 2016
August 2016
8th
Broadstairs Folk Week
appearing 9-12 August
11th
Saltburn Folk Festival
12-14 August
17th
Whitby Folk Week
19-26 August
September 2016
October 2016
November 2016
| | |
| --- | --- |
| 9th | Llantrissant Folk Club |
| 10th | Newport Folk Club |
| 28th | Croydon Folk Club |
December 2016
11th
Parish Hall, Stanstead Abbotts
Concert for the Stanstead Abbotts Ceilidh Society
January 2017
| | |
| --- | --- |
| 20th | Oxford Folk Club |
| 24th | St Neots Folk Club |
February 2017
March 2017
| | |
| --- | --- |
| 14th | Bracknell Folk Club |
| 16th | Bishops Stortford Folk Club |
| 24th | Deal Folk Club |
| 30th | Fo'c'sle Folk Club |
April 2017
| | |
| --- | --- |
| 18th | Faversham Folk Club |
| 22nd | Dreamers Folk Club |
| 23rd | Devizes Folk Club |
| 25th | Haverfolk |
May 2017
4th
St Albans
Concert with Geoff Lakeman, Iona Fyfe and Lynne Heraud & Pat Turner
6th
Kitchen Concert
Huddersfield
7th
Boston Folk Club
The Eagle, West Street, Boston, Lincs
10th
Travellers Rest Folk Club

19th
Lewes Folk Club

25th
Chippenham Folk Festival
26-29 May
June 2017
| | |
| --- | --- |
| 8th | Black Diamond Folk Club |
July 2017
| | |
| --- | --- |
| 4th | White Horse Folk Club, Highworth |
| 16th | Chesham Folk Club |
August 2017
10th
Broadstairs Folk Week
11-18th August
20th
Whitby Folk Week
21-24 Aug
October 2017
5th
Banbury Folk Festival
6th to 8th October 2017
21st
FaB Club

24th
Anchor Folk Club, Byfleet

30th
Waltham Abbey folk Club

November 2017
| | |
| --- | --- |
| 3rd | Village Pump Folk Club |
| 30th | Coritani Arts Folk Club |
December 2017
January 2018
February 2018
| | |
| --- | --- |
| 3rd | Private Function |
| 4th | Walthamstow Folk Club |
| 25th | South Shields Folk Club |
| 26th | Stockton Folk Club |
| 27th | Cutty Wren Folk Club |
March 2018
April 2018
| | |
| --- | --- |
| 12th | Happy Sam Concert, Woodbridge, Suffolk |
May 2018
August 2018
9th
Broadstairs Folk Week
10-17 August
17th
Whitby Folk Week
18-23 August
October 2018
| | |
| --- | --- |
| 3rd | Wivenhoe Folk Club |
| 6th | Grimsby Folk Club |
| 30th | Darlington Folk Club at The Brit |
November 2018
1st
Tynefolk

2nd
Robin Hoods Bay Folk Club

9th
MacMillan Cancer Support Charity Folk Concert
The Fishbourne Centre, Blackboy Lane, Fishbourne, PO18 8BE
10th
Private Function

28th
Faversham Folk Club

February 2019
206 dates found