Biographies and Links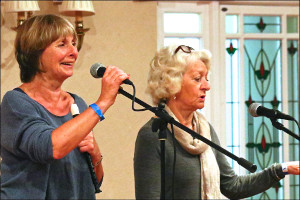 Pat and Lynne have been singing together for quite a few years now!
Lynne Heraud
During the 1970's Lynne sang as part of a successful duo with Sue Ashby when they performed at many of the major clubs and festivals in the United Kingdom.
In the early 1980s she sang with Frank Lee and John Lambert as Tom, Dick and Harry. Lynne was also one half of a very successful duo with Keith Kendrick. They released a highly acclaimed CD Stars in my Crown in 2001.
You can phone Lynne on +44 (0) 1920 870558 or email her at lynneheraud@yahoo.com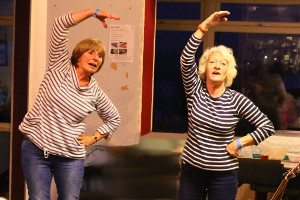 Pat Turner
Pat sang for six years with the harmony group Filigree with Pete Cunningham and Chris and Roger Jeffrey. They performed at most of the major festivals, recorded two albums and even released a single!
As well as guitar, Pat plays English concertina and has been known to run the occasional spoons workshop!
You can call Pat on +44 (0) 1763 249421
Some Recommended Websites...
WildGoose Studios
Stanstead Abbotts Ceilidh Society

This website was designed by Russ Chandler
and is now maintained by Anahata
.
Unless otherwise stated all material on this website is Copyright © 2005 - 2019 Lynne Heraud and Pat Turner. All Rights Reserved.